Make better financial decisions.
Financial tips for CEOs based on data but written for people.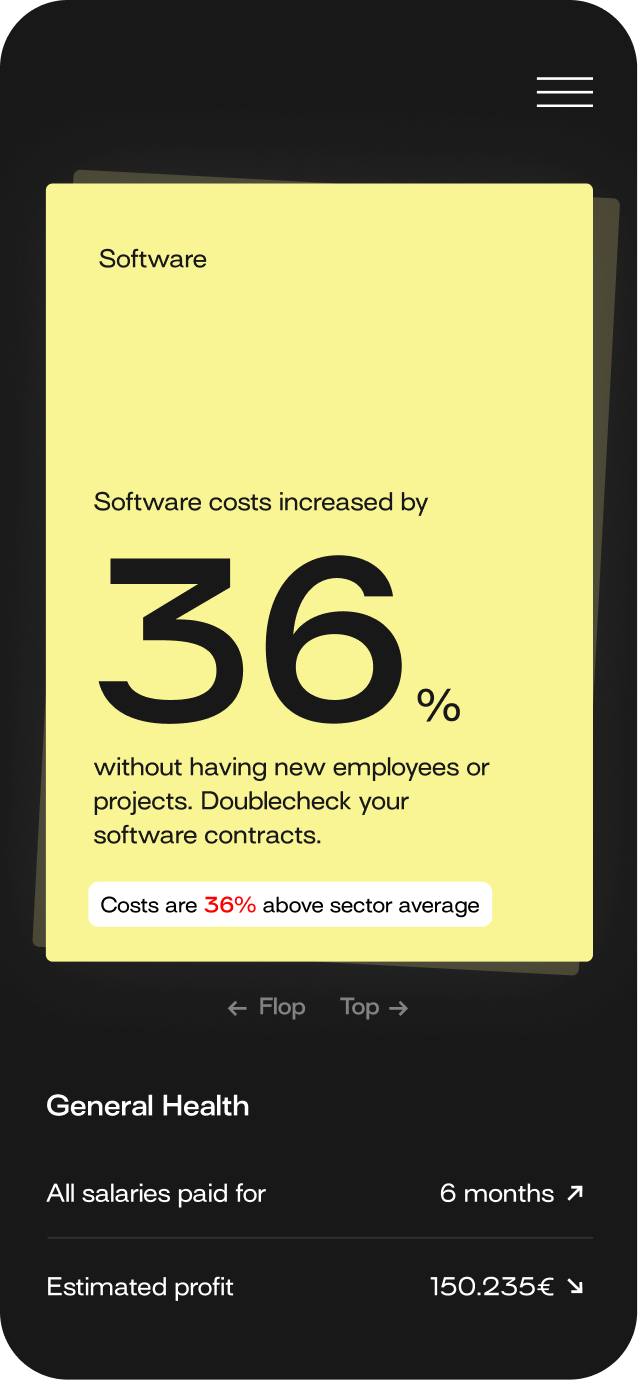 Get started in under 3 Minutes.
Connect your bank account. We do some magic. Shush.
Insights in your inbox.
Every day you'll receive easy to read insights,
not a jumble of numbers.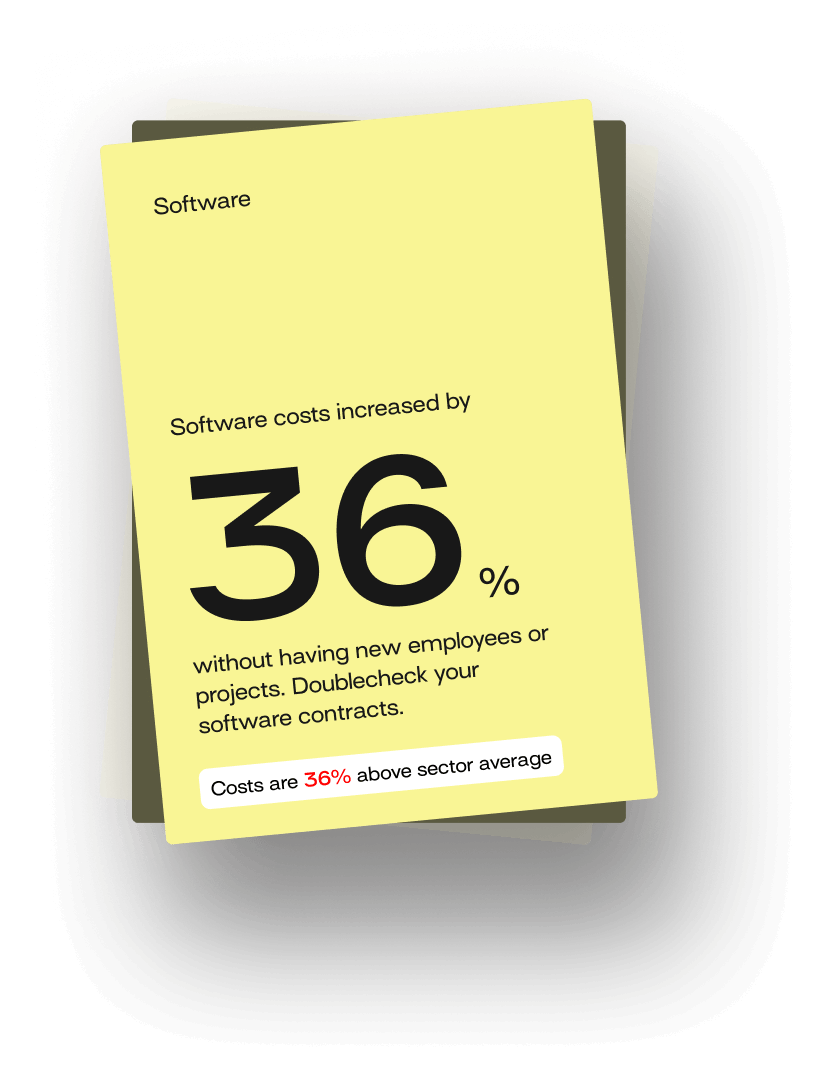 Advice you can act on immediately.
No more searching for answers in spreadsheets.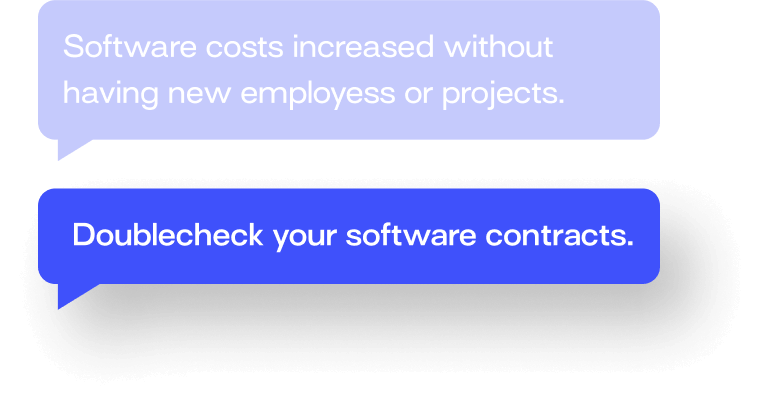 Get a feeling
where you stand.
Compare your business insights with other companies.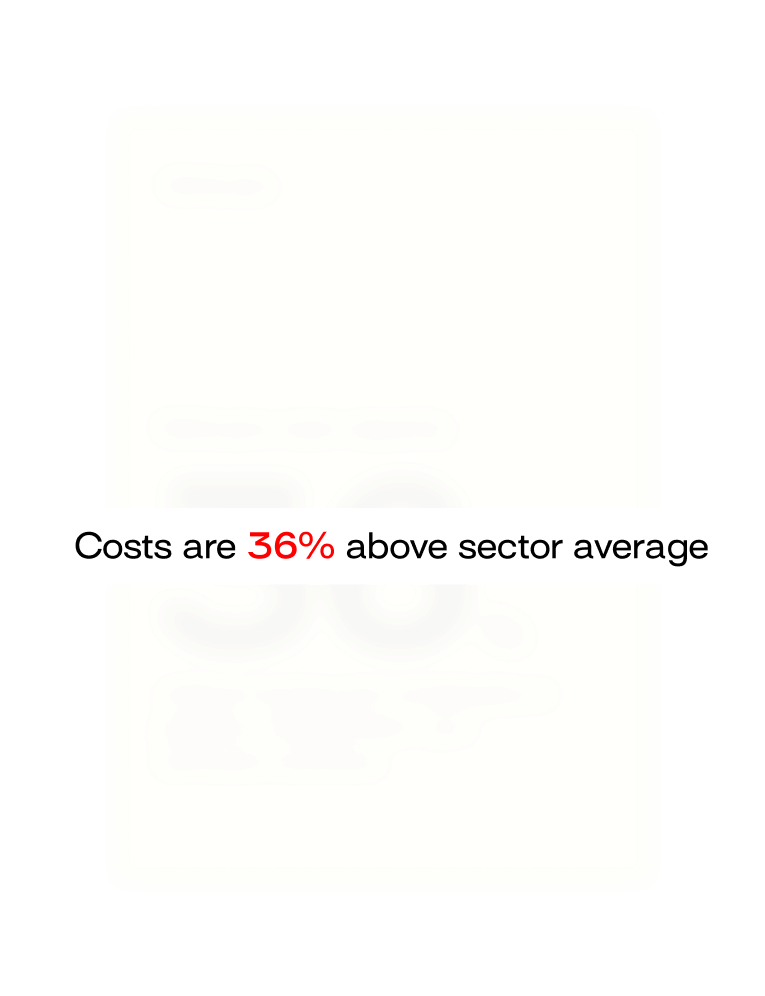 Your organization's heartbeat, at your fingertips.
Clear financial insights, told simply. All at a glance.